Velocity Contracting Ltd performs home renovations in and around the Saskatoon area.  We can do whatever you need, from kitchen and bathroom renovations, to basement renovations and more. We complete all types of exterior remodeling from windows to doors, roofing, siding, and fencing. Contact Velocity Contracting Ltd online to book your in-home consultation.  Click here to Contact Us.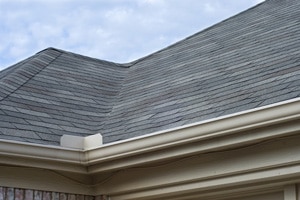 Roofing
Velocity Contracting Ltd provides roofing services using products from IKO. They carry a line of roofing shingles from Cambridge, a favorite with homeowners and roofing contractors. The best-selling shingle can change roof-replacement projects into an architectural upgrade for your home; which instantly approves its curb appeal. The heavy shingle weight is designed to put up more resistance against weather and the test of time. This company has been manufacturing residential roofing for many years. IKO provides customers with the roof viewer tool which allows you to change the color and style of the shingles as many times as you like until you select the ideal IKO shingle for your needs. Fill out our online form on the Contact page; or call us today to learn more and get started with your free estimate.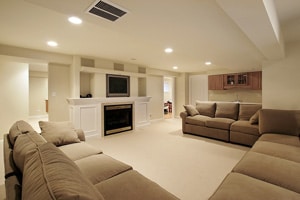 Interior Renovations
In addition to everything exterior; Velocity Contracting Ltd provides interior renovation services as well. No job is too big or too small, and we will do them all. This includes bathroom and kitchen renovations, and basement renovations such as rec-rooms and additions. The list is endless, so check with us on what you want done, and let us help you turn your home into your dream. For rec-rooms, we can turn a plain basement room into a games room, a bar, or a second living room. Contact our experienced team of contractors today to learn more about what we can do for you and your home. Fill out our online form on our Contact page; or call us directly to get started with your free estimate.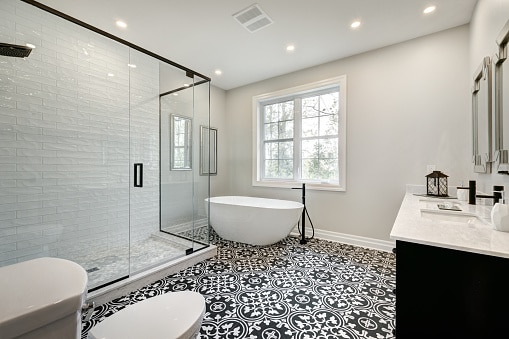 Bathroom Renovations
Looking to freshen up the bathroom in your home, or add an additional bathroom. For bathrooms, we can install new showers, tubs, floors, and sinks, or completely remodel your existing room. With our expertise in bathroom renovations you are in good hands. We can guide you in choosing the best options for durability and use, depending on your family's needs. Contact Velocity Contracting Ltd today to book a free in-home consultation and bring your dream home to life.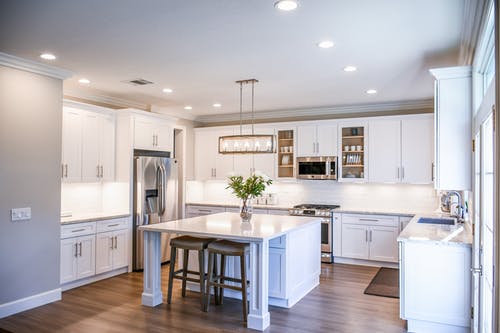 Kitchen Renovations
Are you tired of your same old kitchen? You don't have to sell your house and move. A kitchen renovation can bring new life to your loving home. When it comes to kitchen renovations, we will work with back-splashes, counter-tops, and cabinets, to make them fit your own style and personal preferences. Contact Velocity Contracting Ltd today for a free in-home consultation to start planning the kitchen renovation of your dreams. We look forward to you being our next satisfied customer.